Times Where an Underbite Needs Surgery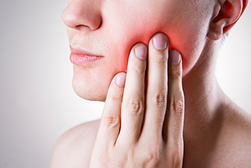 An underbite is when the lower jaw protrudes over the upper jaw. While the most common type of bite problems is an overbite, there are plenty of people who have an underbite, and in some cases, they need surgery.

One of the reasons to correct an underbite is to give the person more confidence while in social situations. In some cases, an underbite changes the facial expressions and makes the person express emotions that are unintended. This condition can cause frustration and self-consciousness and affect the interactions with others.


Why Does an Underbite Happen?

An underbite causes a misalignment of the lower jaw, which is usually determined while the fetus is developing. According to scientific studies, some ethnicities are more likely to suffer from an underbite than others. Also, there is evidence that certain conditions, such as Crouzon Syndrome – a hereditary disease that affects the shape of the head and face – could result in an underbite.


When is Surgery Needed for an Underbite

An underbite is not only aesthetically problematic for a person, but it can interfere with things like eating and speaking, while also promote tooth decay from excessive enamel wear and tear and sleep apnea, among other things.

There are non-surgical treatments, such as braces, that, when started at an early age, are very successful. It's a complicated surgery which is performed in a hospital setting because it requires general anesthesia. Our surgeon usually cuts along the wisdom teeth and lifts the gum tissue to make an incision. Then the lower part of the mouth is placed in the correct position, so the lower teeth meet the upper teeth.

Depending on the severity of the underbite, you can expect to go back to your routine in one to three-weeks. You will need to wear plates or screws until the bones grow back, which takes about three months. It is a long process. Please let us know if we can answer any questions about underbite surgery.